Sorry for the late post (and late notice), but I've been packing/panicking. I'm about to set off on a grand adventure. Tomorrow morning, I'll be flying to Europe, tour managing a Brisbane band on their first tour of Europe. Heeeeeere we go…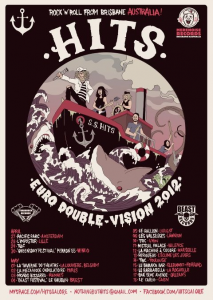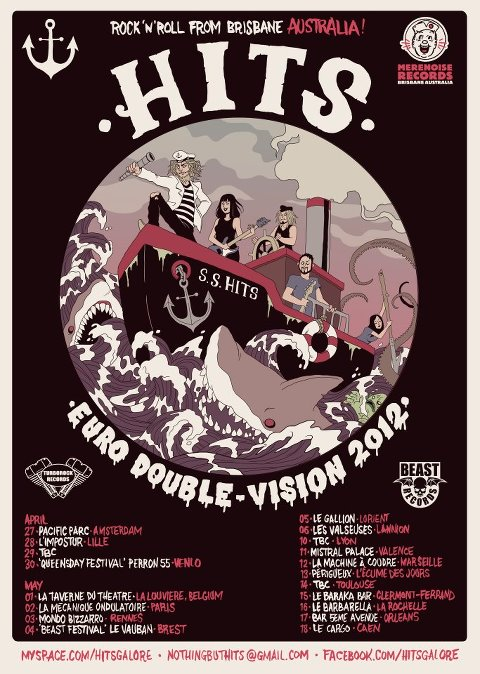 Actually, "tour managing" is a bit highfalutin' (HITS prefer to say they mismanage themselves). Basically, I'm their driver, merch pimp, nanny, fan, friend and documentarian. I've driven a van for 10 years – a maxi taxi – so this is a far more enjoyable way to use those skills.
It's not every day that a band changes your life. HITS changed mine about five years ago: 7 April 2007, to be precise, which happened to be my 36th birthday. I'd still take that one over the other 40 in a heartbeat. The venue was the Colombian Bar, in Brisbane, and the first song they played was I Swear I'll Never Sing A Song Again. I liked them right away.
It was their first gig in their current five-piece incarnation. Visually, to say they were striking was an understatement. I'd known the singer, Richard Hunt – known by his nom-de-punk Evil Dick – for around 15 years by then; I'd last seen him in an earlier band, the Aampirellas, whom major labels had shown some interest in, despite severe reservations about the greasy-haired singer/guitarist.… Read more..